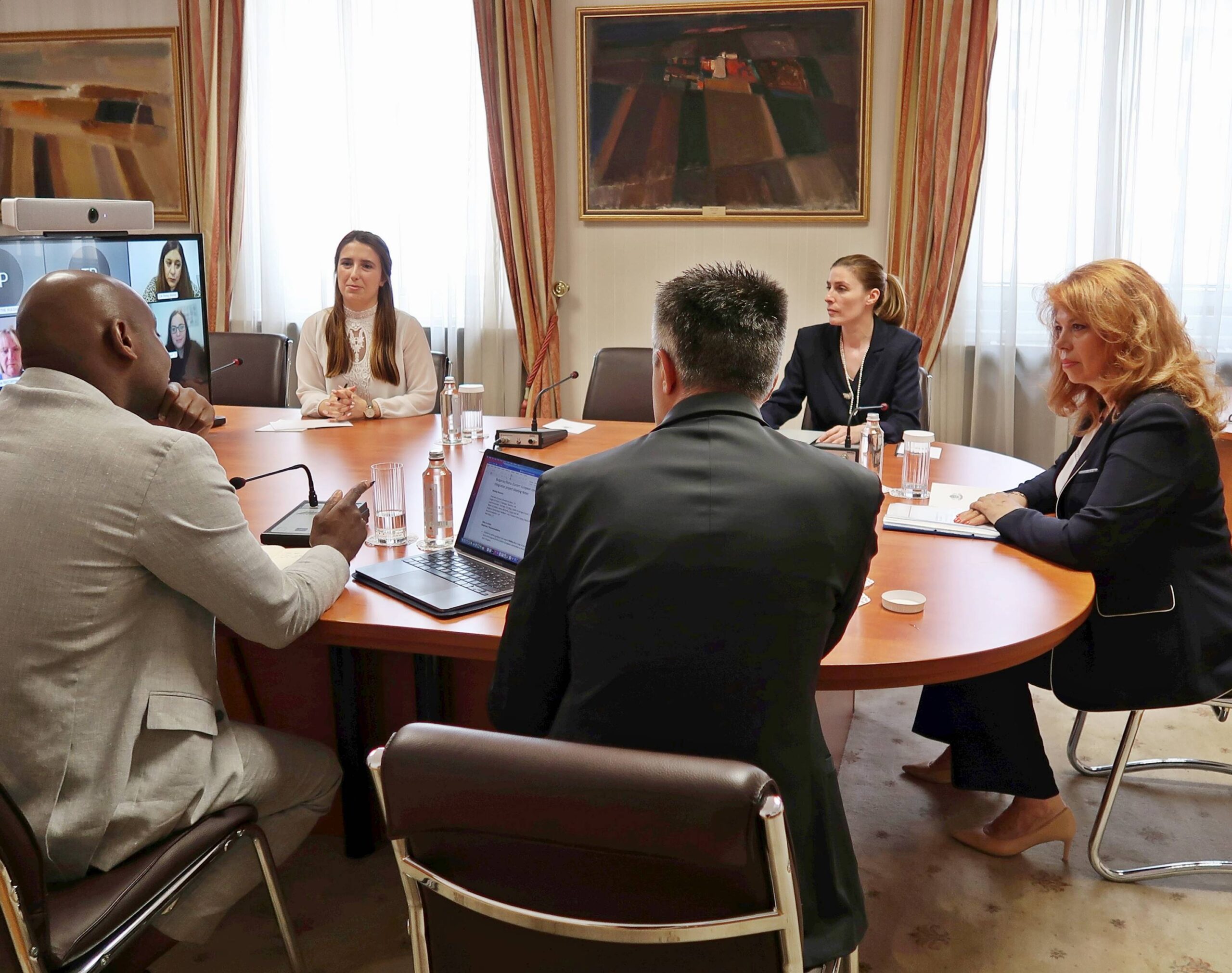 On 6th June 2022, Trevor Blackman (CEO) and Nishan Dzhingozyan (ECP Bulgarian Consultant) travelled to Bulgaria alongside Joanne McCartney and representatives from Haringey & Enfield Council. They met with the Vice President of Bulgaria, Iliana Iotova. It was a fantastic opportunity to discuss the challenges facing Bulgarian people, both in their own country and abroad, with an esteemed member of their government.
The number of Bulgarian GRTs (Gypsy/Roma/Traveller) migrating to the UK continues to increase. Many arrive speaking little to no English, and struggle to find work or access the services they need as a result. This has led to a great deal of poverty, homelessness and instances of in criminal activity in the community – something we're trying to change.
We spoke with the government about how best to support Bulgarians coming to the UK. We let them know about the great success we've had through our Bulgarian Community Support Officer, Saray Karakus. Saray has been providing one-to-one sessions with Bulgarian families in local spaces, helping connect them to local services and filling out necessary forms with them. We've found families much more willing to engage with a person they know and trust, especially face-to-face, and feel that this is one of the best ways to offer the help they need. We also pointed out that the Bulgarian Government's website could signpost significant information for Bulgarian families overseas. Lots of great ideas were shared, and it is by working in partnership and continuing to have conversations like these that we can improve the quality and quantity of the help we provide.
We would like to thank Madam Vice President Iotova for providing her time to discuss these pressing issues, and for recognising the value of the work we have been delivering to Bulgarian families in our community. We hope our ideas and suggestions will contribute to better policies for supporting the Bulgarian people.
At ECP, we are working to build a better relationship with the Bulgarian community here in Edmonton. We are focusing building a bond with this community by offering much needed services to those in need but cannot help themselves through language barriers. Check out the video below to learn a little more about what we do to help Bulgarian families in Edmonton.
What ECP Are Doing To Help