The Government's Holiday activities & food programme is aimed at supporting vulnerable young people out of usual school time. This funding is aimed at providing an enjoyable, safe space in which young people on free school meals are able to enjoy creative holiday programmes at no cost. Utilising our partnership of schools, ECP coordinated fun activities over Easter across 4 different sites with funding provided through Enfield council.
We were able to provide 9 days of activities for over 200 children and young people on free school meals in Edmonton. They enjoyed drama, arts, music, sports and fitness-based activities, as well as food during the day, meal kits to take home and even a few ice creams!
We're incredibly proud to have run this programme in partnership with a team of fantastic local organisations.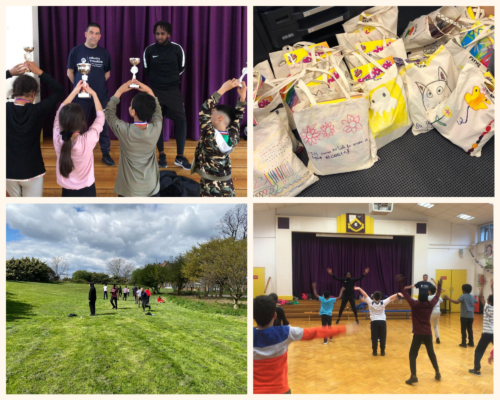 SIGN UP TO OUR NEWSLETTER
Edmonton Community Partnership
The Pymmes Park Visitors Centre
Pymmes Park Visitors Centre, Pymmes Park, London, N18 2UF
Email: [email protected]
Registered Charity Number: 1172144
Company Number: 09779726
Copyright © 2023 Edmonton Community Partnership.