Edmonton Community Partnership (ECP), an alliance of local schools and community members, lead the "Dream, Believe, Succeed" project, delivering a transformative in-school and extracurricular programme, using creative arts, mentoring and family intervention.
Deliverables
The partnership, who are industry experts and pioneers of designing projects for children and young people (C&YP), offer an exciting and ambitious early intervention programme of inspirational performing arts and creative provision.
The programme reaches C&YP across 18 schools including 15 primaries, a PRU, special needs college and secondary school who are members of the Edmonton Community Partnership charity.
Personal mentoring will be provided for 60-75 of the highest risk of these children. NB: This needs to be requested and a full referral must be completed.
Our offer to partnership schools - creative workshops run by our partners.
Platinum Performing Arts:
Platinum Performing Arts using creative trusted adults/mentors to facilitate activities will provide interactive workshops for children to express their own concerns and vulnerabilities around gang affiliation, knife/gun crime and the negative and positive effects of social media within this context.
Each session will include a creative art form (addressing the lack of arts and humanities in public schools) e.g., spoken word, drama, street dance and role play.
Children will be given and/or come with scenarios that they may have or could possibly encounter, the positive and negative consequences of their choices, and how to deal with those situations so they can make better choices, reducing risky behaviour.
All C&YP identified by the school will experience a creative option 1hr-1.5hrs per week for the period of the project's lifetime (plus sign posting and engagement in extra curriculum/positive activities weeknights and/or weekends).
At the end of all the workshops a final production will be produced based on the C&YP's lived experiences at Millfield Theatre in Edmonton. The production will reach an audience of up to 2000 children, parents/carers and teachers across Enfield and will be free.
Two-hour Enrichment and/or Extra Curriculum activities:
Blingwear Street Arts using creative trusted adults to facilitate activities will offer an opportunity for creative expression using art on a variety of materials for up to 30 children in each school.
The children will be supported to develop entrepreneur skills by working on a theme for their product in groups.
Groups will be tasked with fact finding exercises based on street art.
Following this, using lettering and characters, artists will then create their own logo for their Blingwear used on t-shirts, bags, caps and canvasses.
These skills build confidence and decision making from conception through to final product. Examples of some of the Artwork created may well be exhibited at Millfield theatre at the Platinum Performing Arts final showcase performances at Millfield Theatre in Edmonton.
Outreach Element:
Targeting 6 hotspot areas:
Weirdale avenue Edmonton 
Edmonton Green 
Klinger estate 
Bounces road 
Fore Street
Baxter Road 
The British DJ and MC Academy using creative trusted adults to facilitators activities will provide sessions for C&YP to participate expression through lyrical work, track production and technical skills, which will result in the creation of a radio station presented by children for children, promoting self-esteem and a sense of self.
C&YP will be involved in creating the studio, setting up the station on a secure and firmly moderated platform, play their own tracks and participate in podcasts on current matters that mean the most to children and young people in Enfield.
Our Learning:
C&YP from disadvantaged socio-economic backgrounds are almost six times more likely to underachieve at age 15 than those from advantaged socio-economic backgrounds. This suggests a strong intergenerational transmission of educational disadvantage. Such inequities do not emerge at age 15 and do not end there. Our new learning-focused project (based on our Year 3's pilot phase) addresses this educational disparity, targeting black, brown and Bulgarian/Roma C&YP. Quality early intervention childhood education and care (ECEC) has proven to be a major contributor to equity (if delivered by qualified trusted adults with lived experience) when it reaches C&YP from disadvantaged socio-economic backgrounds over a sustained period.
To that end, we also deliver STEM (significant focus on English Language skills / maths) intervention workshops (6 weeks) to C&YP.
Contact Trevor at [email protected] if you have any enquiries about this project.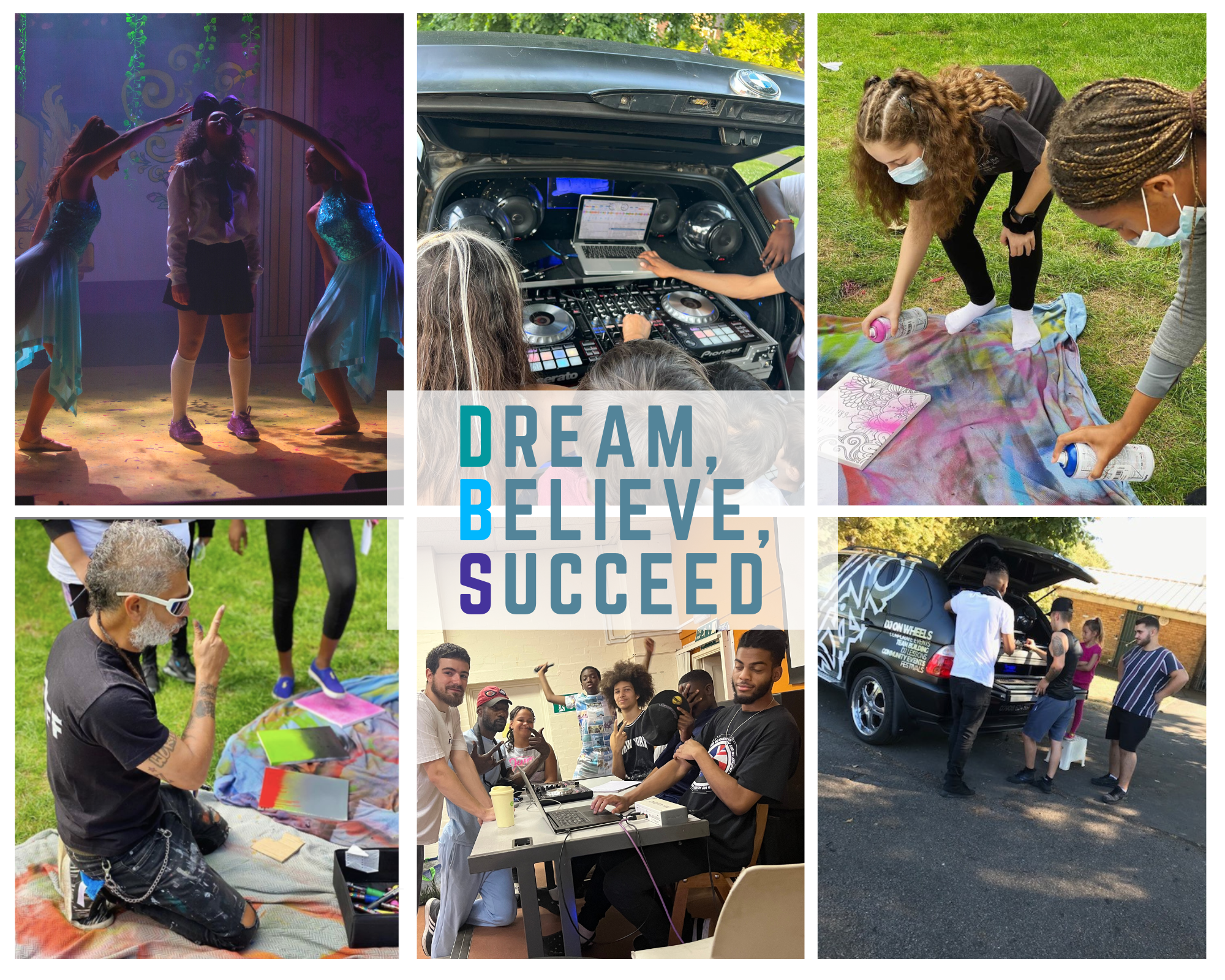 SIGN UP TO OUR NEWSLETTER
Edmonton Community Partnership
The Pymmes Park Visitors Centre
Pymmes Park Visitors Centre, Pymmes Park, London, N18 2UF
Email: [email protected]
Registered Charity Number: 1172144
Company Number: 09779726
Copyright © 2023 Edmonton Community Partnership.