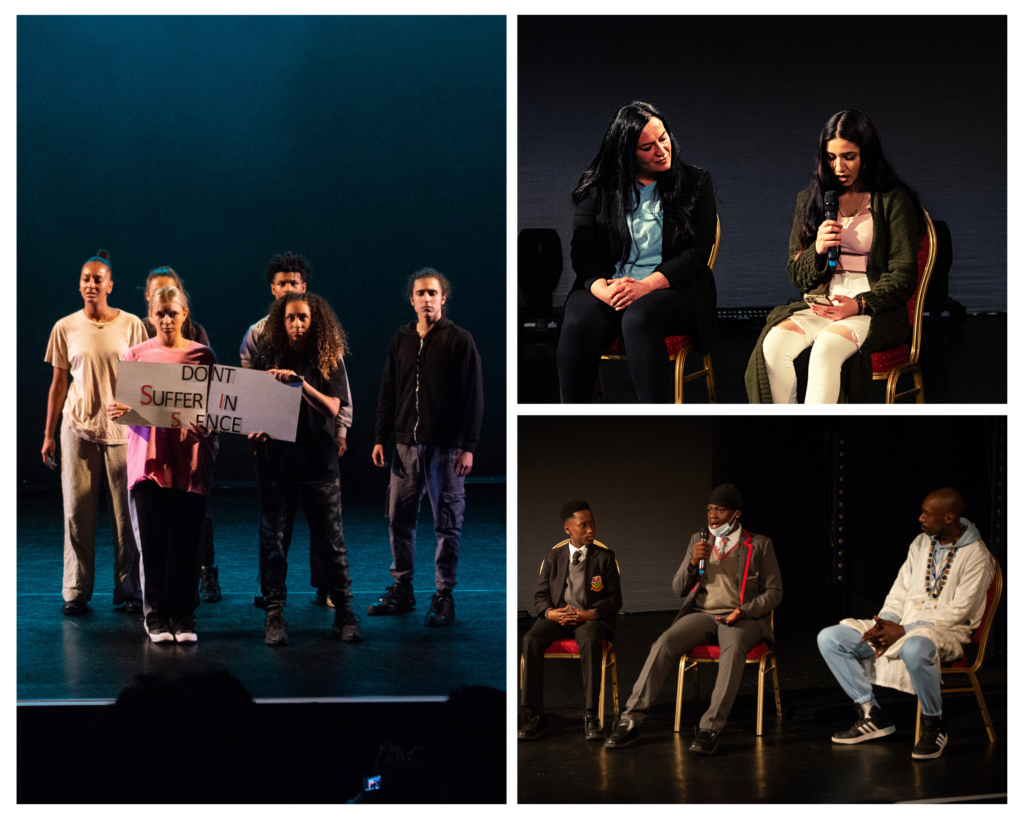 Events over recent years - including the unprecedented socio-economic crisis created by COVID-19 - have shown the extent to which inequalities impact our borough and society. A light has been shone on institutions and organisations which can limit opportunities for too many of our residents because of their race, disability, age, religion, gender or sexual orientation - or a combination of these characteristics.
That's why, on 30th June at the Millfield Theatre, we held a community event to discuss the real issues facing people in Edmonton. We invited residents and professionals from across Enfield to join us and give voice to their experiences and concerns. It was a fantastic evening with serious conversations interspersed with performances from local people, and the screening of a short film based on some of our work with Edmonton's young people.
The event began with a performance called Welcome to Great Britain by Platinum Performing Arts (PPA), a combination of spoken word poetry and dance inspired by the hardships facing immigrants when they come to the UK. Nina Lewis-Hart, Director of Platinum Performing Art described what an education it was to learn about these issues while developing this performance. This is what the evening was about – educating others on the challenges facing members of our community.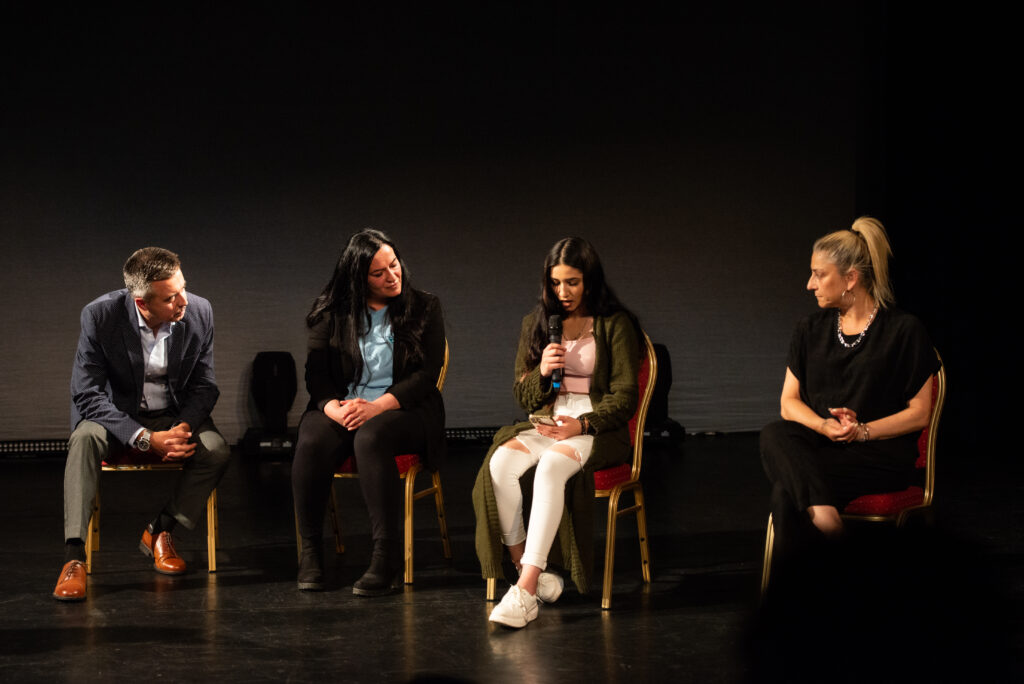 Nishan Dzhingozyan (ECP's Bulgarian Consultant) and Saray Karakus (Bulgarian Community Support Offer) were also part of a panel to discuss the issues facing the Bulgarian community in Edmonton. With them was Natalia, a young person who moved to Britain from Bulgaria when she was 11. She described her experiences of living in Edmonton and the challenges that her family face when trying to access basic support such as health services, like so many Bulgarian families in Edmonton. Natalia is a young carer who has often had to miss school in order to support her family with their health needs – attending hospital with them to act as a translator.
This eye-opening panel was followed by a screening of a short film we created at ECP, in which we have interviewed local young people about their experiences of living in Edmonton, and the way that poverty and the high incidences of crime affect them and their wellbeing. This was followed by a second panel, in which our CEO Trevor Blackman spoke with some of the young people featured in the film and ECP Senior Youth Mentor, Jae Marcus. Watch the film on our YouTube channel at the bottom of the page.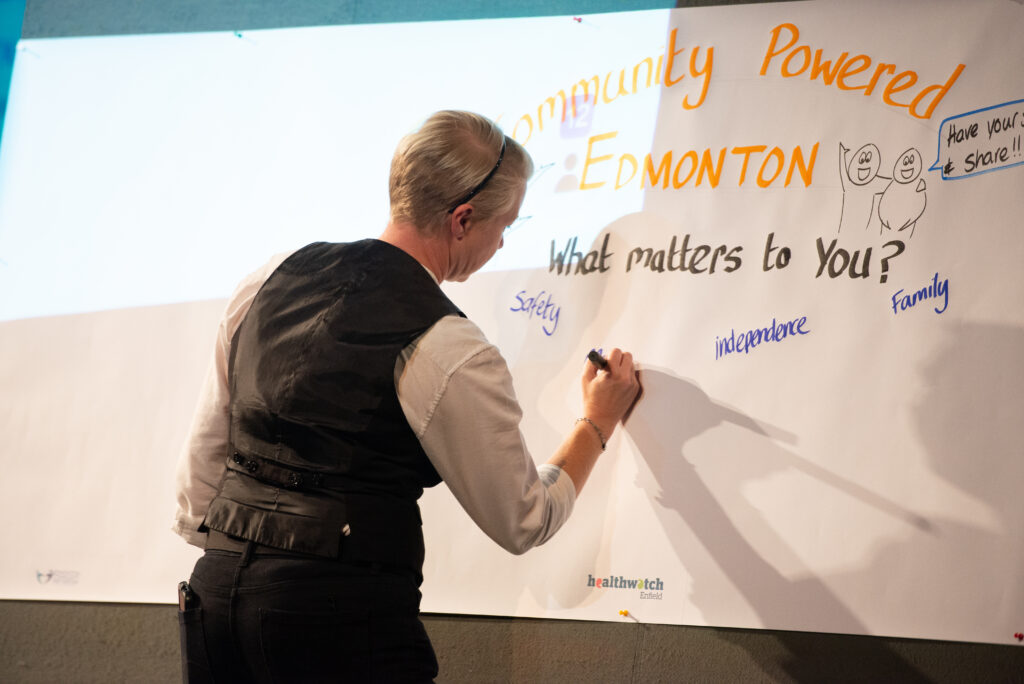 Finally, our friends at Healthwatch, ECP's partners for this event, opened the floor to the audience to talk about the topics that had arisen across the course of the evening and ask how we can work together to create a sense of community in Edmonton. We had many fantastic insights from residents, professionals and Deputy Council Leader, Ergin Erbil. One fact that was agreed was the importance of events like these to come together and talk to each other – raising awareness and understanding what vulnerable people in our community are going through is the first step towards providing support and finding solutions.
Thanks to all who attended this event, it was wonderful to see so many new and familiar faces come together to have their voices heard and, most importantly, listen to each other.
A Conversation With Young People about Life in Edmonton