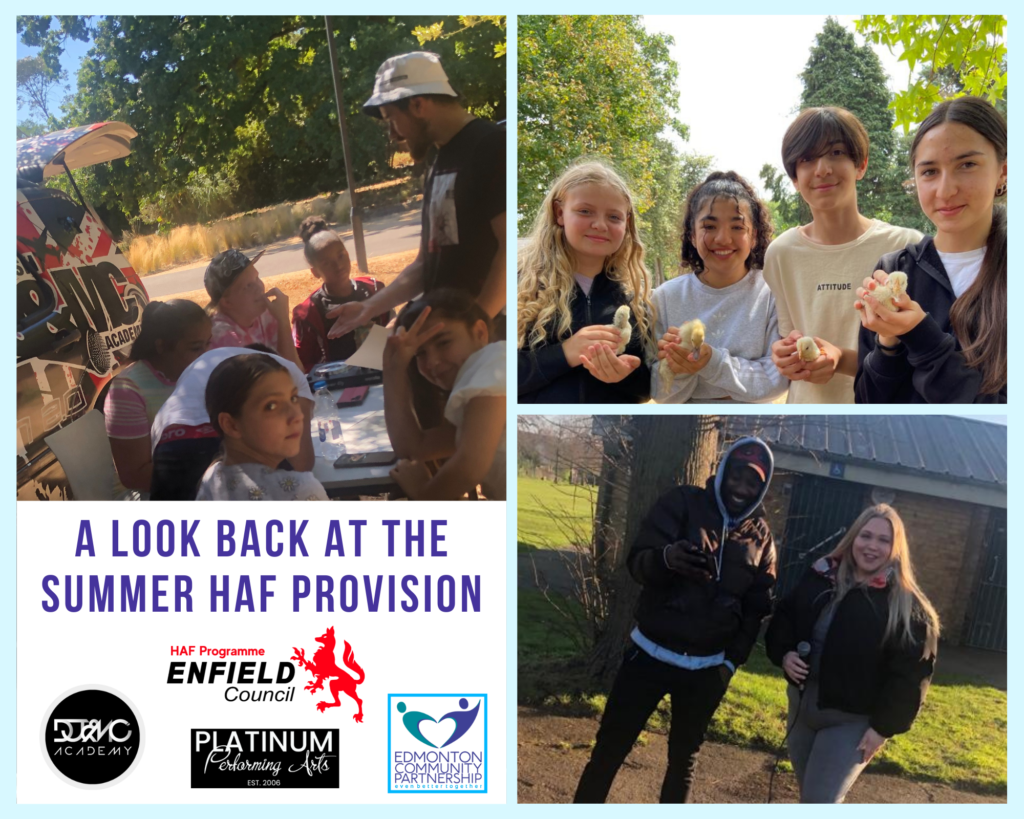 This year we have provided as part of Enfield Councils HAF holiday Programme and London's Violence Reduction Unit (VRU), a range of activities and food throughout the summer for over 120 children and young people in Edmonton. Children receiving free school meals got this provision at no extra cost to them allowing for lots of fun and peace of mind to families. A range of activities and initiatives were available with organisations chipping in with extra resources and opportunities, going beyond the funding provided to them.
Here are how our partners got involved.
Platinum Performing Arts facilitated many activities and provision of food throughout the duration of the program at their HAF Summer Camp in the Millfield House.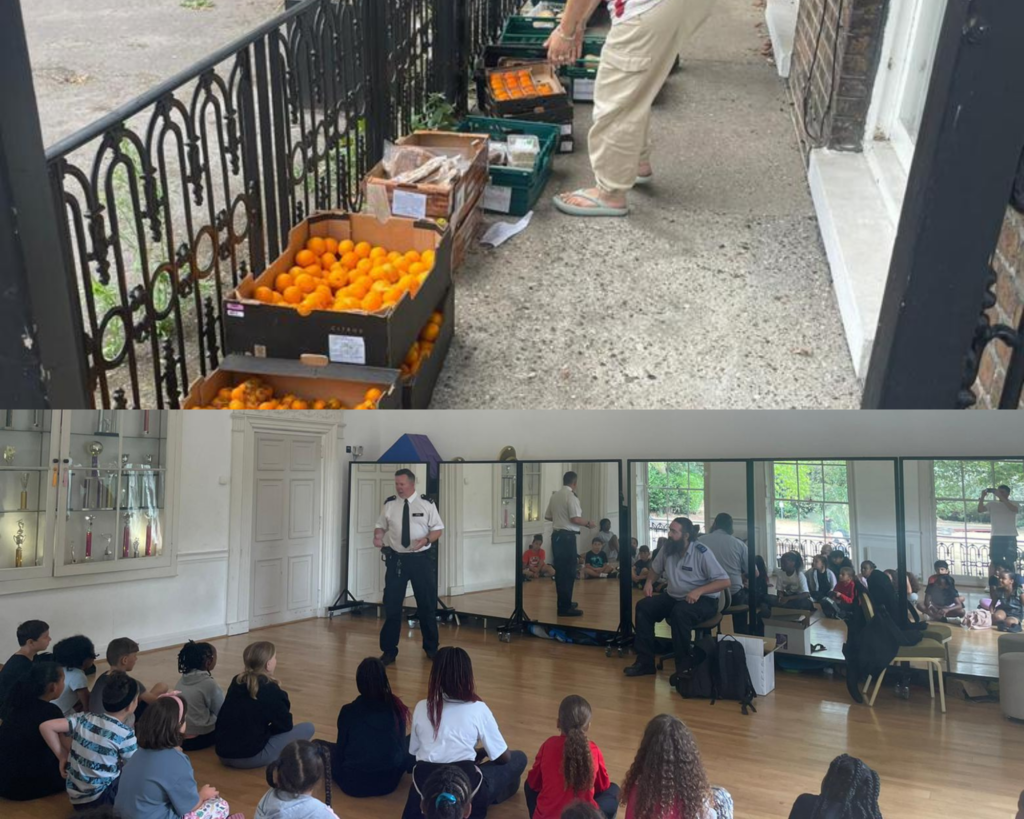 The Founder of Platinum Performing Arts, Nina Lewis-Hart said "The HAF summer provision programme at Platinum Academy was an incredible, informative & fun two weeks. The students participated in various activities such as sports, street dance, music production, gardening, T-shirt & hat designing as well as learning about fitness, wellbeing & healthy eating. Throughout the course, participants also enjoyed healthy breakfasts & lunch daily. The participants after the fortnight left the HAF camp with new friends, increased knowledge on fitness & wellbeing but most importantly had fun, felt empowered and left feeling positive and happy. These camps are so valuable to our community and inspirational to the next generation to make the right lifestyle choices and to give opportunities to experience different activities that they would not have the funds to do if it weren't for HAF."
The British DJ & MC Academy brought the music to where it needed to be and allowed children and young people to try their hands at being a DJ and radio star! The DJ vans and team offered local children a chance to enjoy music without the inconvenience of going far to watch it being played live, allowing the music to provide inspiration and positivity. For EDP this was delivered over 3 weeks at Pymmes Park.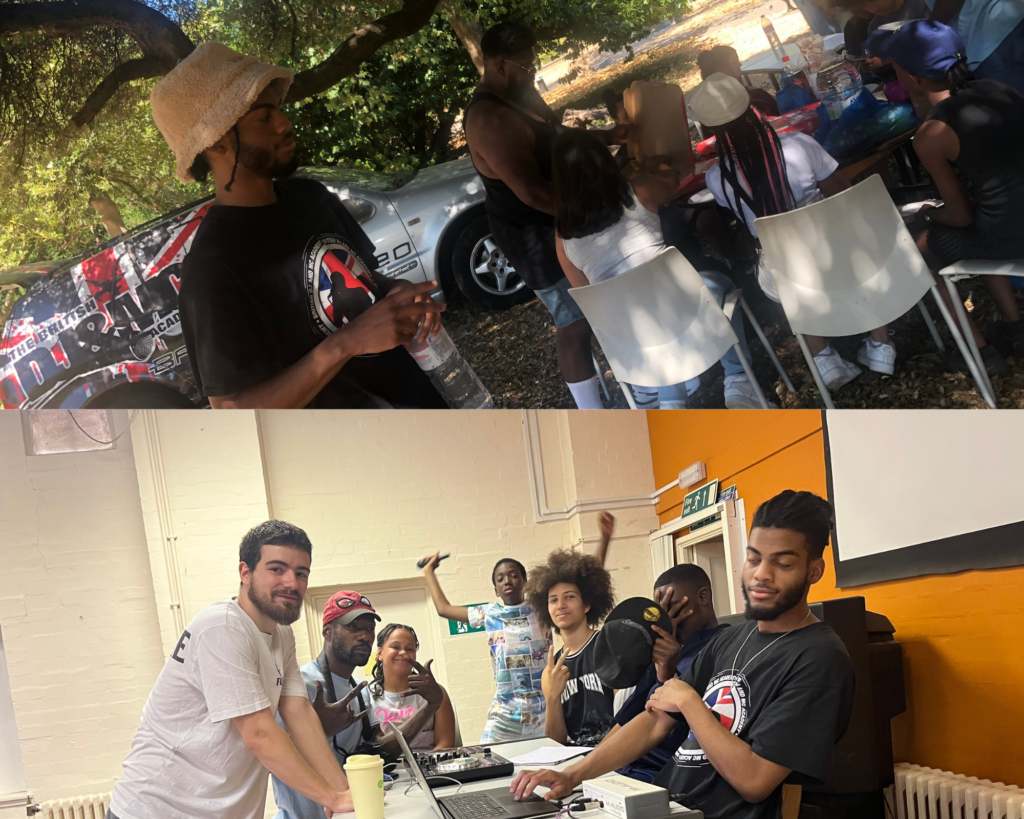 The founder of the British DJ & MC Academy, Krissy Sims said, "The Summer project in partnership with Edmonton Community Partnership, VRU & MC Academy was well needed, the provisions we offered to the young people were hugely welcomed and appreciated. The parents who we spoke to say their children would have not had a chance to experience anything like they had on the creative side and having a safe place to go and great mentors to help them develop their skills. One parent of one of the teenage girls said she struggled to get out of bed on a daily basis but got up and went straight over to the program, so we hugely motivated her which was so lovely to hear."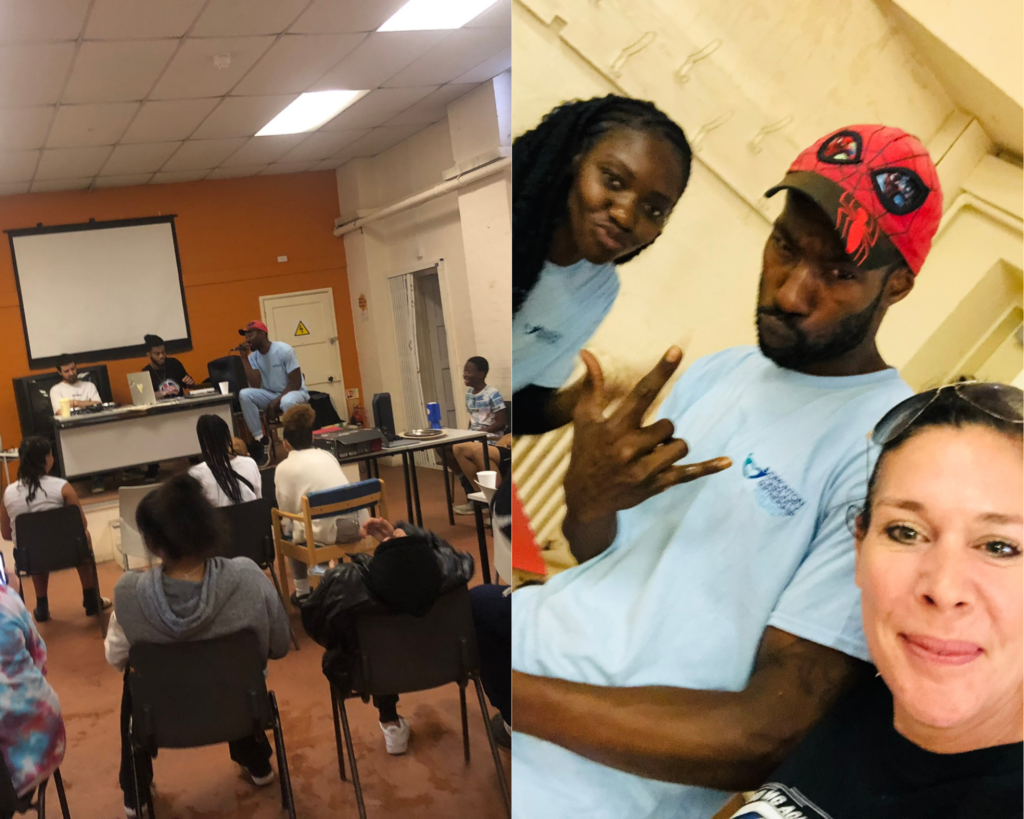 Edmonton Community Partnership offer dynamic, passionate, and committed youth mentors to engage with young people, supporting their involvement with sessions and responding to their individual needs. Our senior youth mentor, Jae Marcus when asked about HAF's significance said ,"The summer camp was very much needed for the young people as it kept them out of trouble for 3 weeks, learning new skills that they may have not had an opportunity to learn. A lot of young people also made some new friends in the area. Some of them had a chance to express themselves and/or talk to mentors about problems that were bothering them. It showed the young people that there are people in the area they can speak to."
Thank you to all our partners and team who got involved this summer to fill so many children and young people with joy and happy memories!